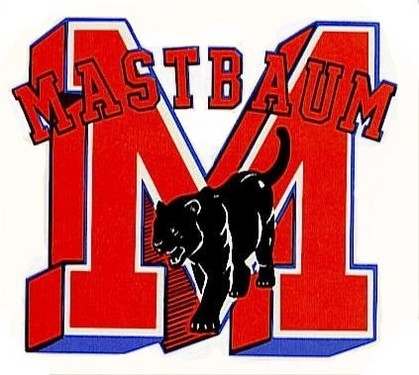 Jules E. Mastbaum Alumni Association (JEMAA)
P.O. Box 655
Ocean City, New Jersey 08226-0655
Jemaa1971@aol.com
Welcome to our website hosted by Classcreator.com. This site is user friendly and we encourage you to use all aspects of the site to update your information and to keep in touch with your fellow classmates. You can post information on your life events that you would like to share with your classmates and photos you would like to share. IF YOU DO NOT SEE YOURSELF LISTED IN THE CLASSMATES DATABASE, please advise and we will make sure you are entered.
JEMAA is a group of former students from Jules E. Mastbaum AVTS, 3116 Frankford Avenue (corner Clementine Street), Philadelphia, PA. 19134, who seek to promote fellowship among our membership, publish a newsletter, arrange fund raisers to support gifts of monetary awards to deserving students at graduation, assist our school on various projects not supported by the Board of Education, support the faculty and students to improve the level of education at our alma mater.
We are a non-profit association and, as such, exempt from Federal Income tax under Section 501 (c)(3) of the Internal Revenue Service Code, therefore, contributions to the association are tax deductible to the extent allowed by law.
Through the years, JEMAA has made many donations to our alma mater. To name just a few: varsity football helmets, new uniforms for the cheerleaders, a new banner for the gym honoring the 1989 girls Volleyball Championship, a plaque dedicating the gym honoring Ralph "Bones" Schneider, a Sports Hall of Fame plaque to honor students who were All-Public in their sport, from funds donated by the 1977 class (a reunion), a new trophy case, a donation for painting the cafeteria for a Martin Luther King Service Day, a new flag for the auditorium, and on numerous occasions made donations to assist students with travel expenses to various competitions.
We have also assisted graduating seniors through the years with monetary gifts (currently totaling over $54,000.00) toward their continuing education.
To support these endeavors, we have several fund raisers each year:
We encourage you to have your class reunion at either the Shore Reunion or the Dinner Dance. JEMAA does all the work (hall, food, drinks, DJ) all you have to do is purchase a ticket and show up! We will reserve tables for your class to ensure they are all seated together.
Please keep an eye on the JEMAA EVENTS tab for the dates and times of these events.
While we are not a large organization, we strive to assist the school and the students however we can and .... we do this through your annual membership dues and donations to the various graduation funds.
We thank you for your continued support!
JEMAA MEMBERSHIP
Active membership is open to all interested former students of Mastbaum (you need not to have graduated) .... and to all past and present faculty at the school.
If you would like to support us by joining, please go to JEMAA MEMBERSHIP
ANNOUNCEMENTS
---
We Need Your Help
Your Alumni Association can really use some help, we are very few in number and we are all getting older. We need some of the younger alumni, particularly those who graduated in the 1970's, 1980's and 1990's to get involved in the Executive Board and attend our monthly meetings (however any alumni who would like to help will not be turned away). We need help planning our annual events or suggestions of other types of events that may help us to raise the funds we need to continue doing what we do for our school and the Graduation Awards for the students attending now. Your help is always needed and appreciated. Attendance has been dwindling at our annual events over the last few years (Shore Reunion and Dinner Dance) and we need to figure out how to turn this around since these are the two big fund raisers we hold.
If you have any suggestions please come out to an Executive Board meeting and let's talk about it. Our Meetings are held on the 3rd Monday of each month at the Fox Chase Library at 501 Rhawn St, they begin at 6:45 pm and last about an hour (no meetings in January, February, July,August, November or December).
---
---
WORDS TO JULES E MASTBAUM ALMA MATER (MUSIC ABOVE)
HAIL TO THEE, PRAISE TO THEE,
SCHOOL OF RED AND BLUE.
TO THY NAME AND THY FAME
WE'LL BE EVER TRUE.
EVER TOWARD OUR GOALS WE'LL LABOR,
SONS AND DAUGHTERS TOO.
EVER FORWARD, NEVER WAVER,
'TIL OUR TASK IS THROUGH
HAIL TO THEE, PRAISE TO THEE.
LOVE AND HONOR TOO.
PRIDE IN THEE, LOYAL-TY, ALL TO MASTBAUM DUE.
FROM THY PORTALS WE WILL VENTURE, TRAINED IN HAND AND MIND,
READY FOR LIFE'S GREAT ADVENTURE,
WORK WITH ALL MANKIND.