2019
All-Class Shore Reunion
Saturday, June 1, 2019
2:00 pm to 5:00 pm
The Inlet (Formerly Westys)
101 E Walnut St
North Wildwood, NJ
Cost is $40 per person
including Buffet of Stuffed Chicken Breast, Roast Beef, Sausage & Peppers, Roasted Red Potatoes, Green Beans and a Tossed Salad.
Coffee and Tea
Cash Bar
Tickets on sale through the website or by sending your request with a check payable to JEMAA to
P.O. Box 655
Ocean City, NJ 08226-0655
&nbsp One of the main reasons we have this event annually is because we know there are MANY Mastbaum alums who live at the shore during the summer months and this is a great way to get together in a more casual way than our annual dinner dance in the fall.
This year 1954 Jan-June are celebrating their 65th reunion, 1959 Jan-Jun their 60th reunion, 1964 Jan-June their 55th, 1969 their 50th, 1974 their 45th, 1979 their 40th, 1984 their 35th, 1989 their 30th and 1994 their 25th. Since usually no one wants to do the organizing of these events, why not just show up here and celebrate it! No work planning, just pay for a ticket and enjoy. Get a "shout-out" to your group and make it happen.
We need more classmates from the 1970's, 1980's, and 1990's to support our events. Your Executive Committee is "aging", going through health issues and we need new younger people to come up with fresh ideas to keep this organization alive after we are gone. It doesn't take much to contribute, we hold monthly meetings in Northeast Philly at the Fox Chase Library (see JEMAA EVENTS, JEMAA Meetings tab on the left of this page). 50% of your annual membership dues ($15.00) goes directly to the graduation funds to help support present Mastbaum students who wish to continue their education in college or a tech school. The shore reunion a
nd dinner dance are the two big fund raisers we hold annually which also support these kids. Why not stop by a meeting once and a while and throw in your two cents?
Here are a few photos of this year's group thanks to John Gonzalez, class of 1985: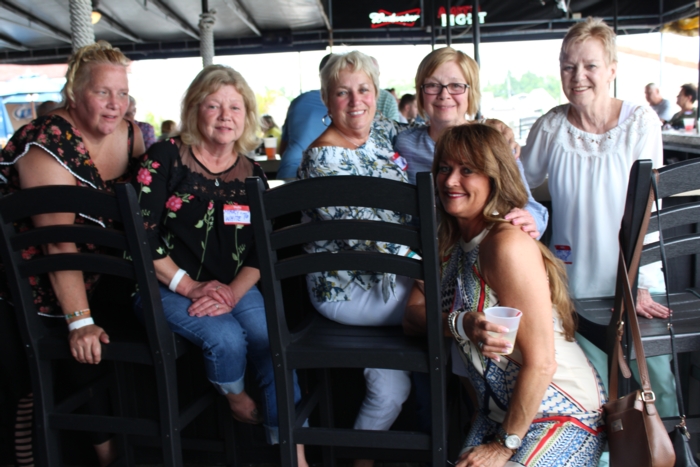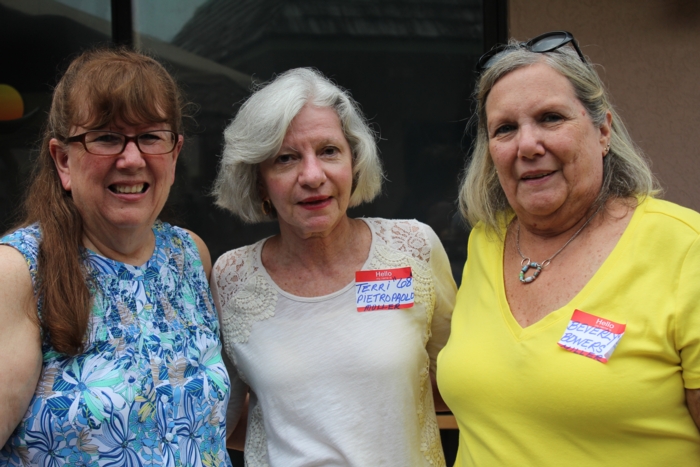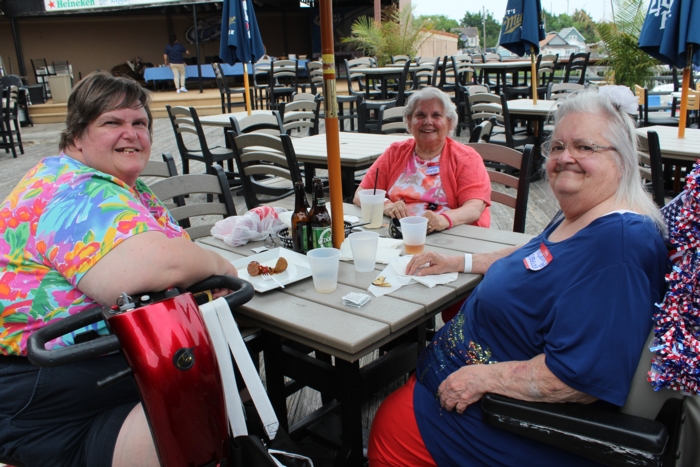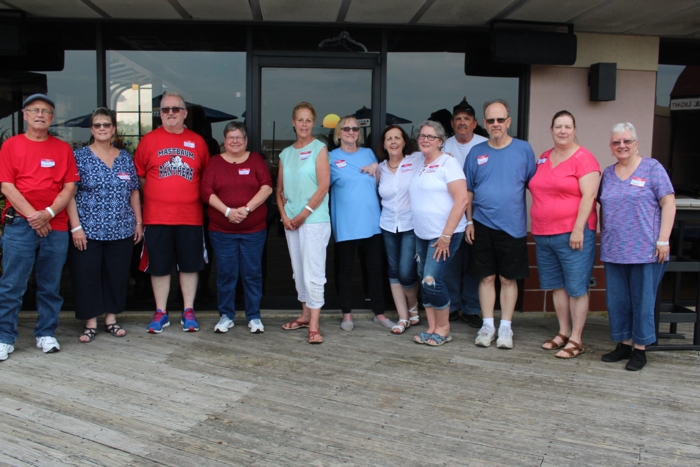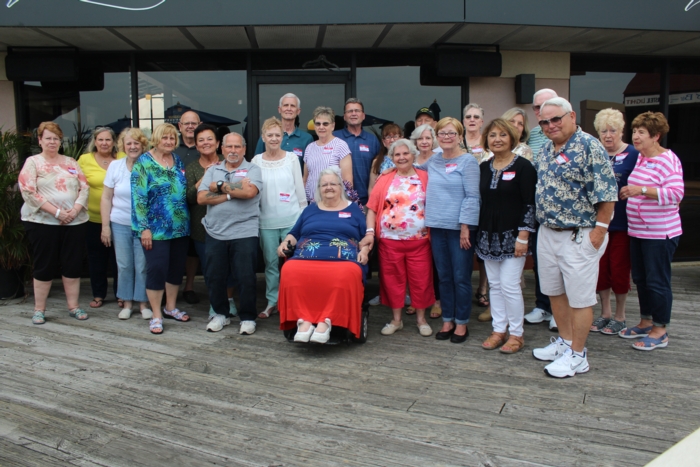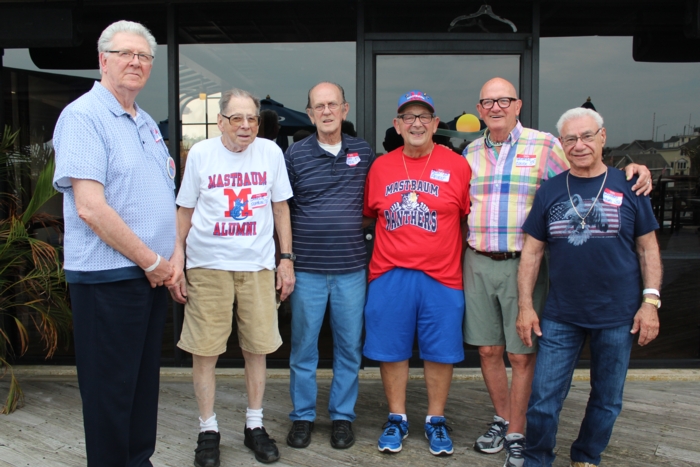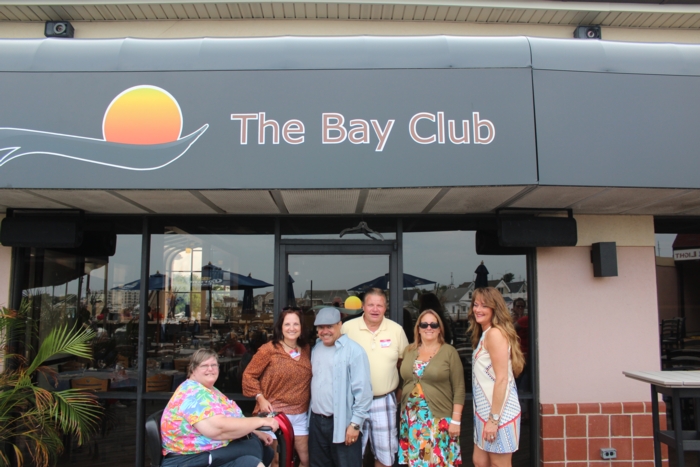 ---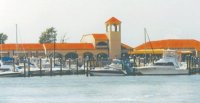 DIRECTIONS TO LIGHTHOUSE POINTE
Take Route 42 North to Exit 38 A - atlantic City expressway (7.6 miles)
Take Atlantic City Expressway to Exit 7 S - Garden State Parkway SOUTH - 36.7 miles)
Take Garden State Parkway to Exit 4 B (Wildwood-Wildwood Crest) onto Route 47 SOUTH (2.3 miles)
As you approach george Redding bridge into Wildwood, take the immediate RIGHT (Shawcrest Road) before the bridge
The restaurant will be on your left.
Go up the stairs to the deck to check-in and be seated.
---