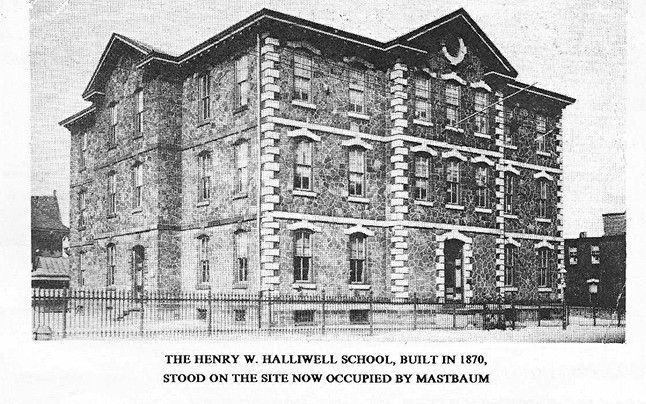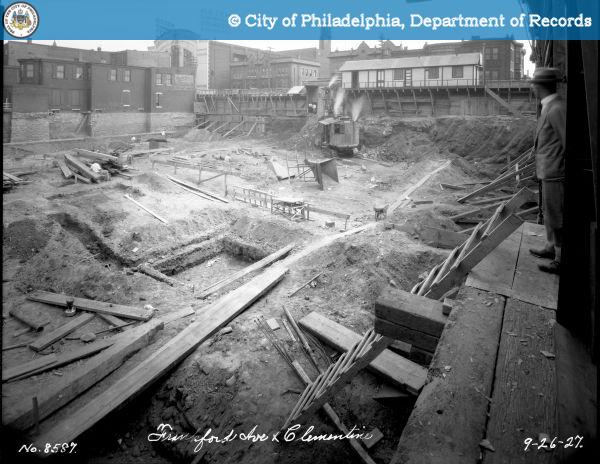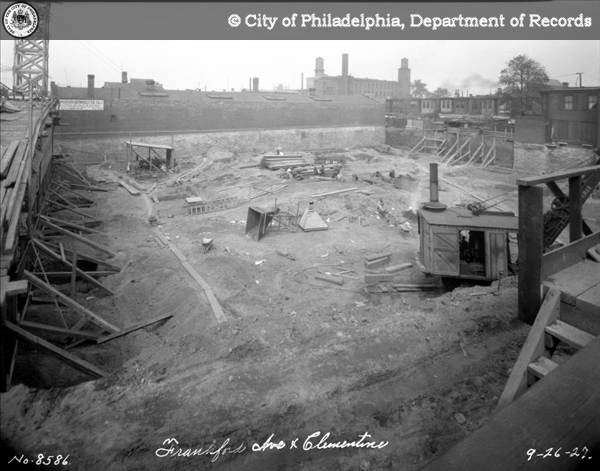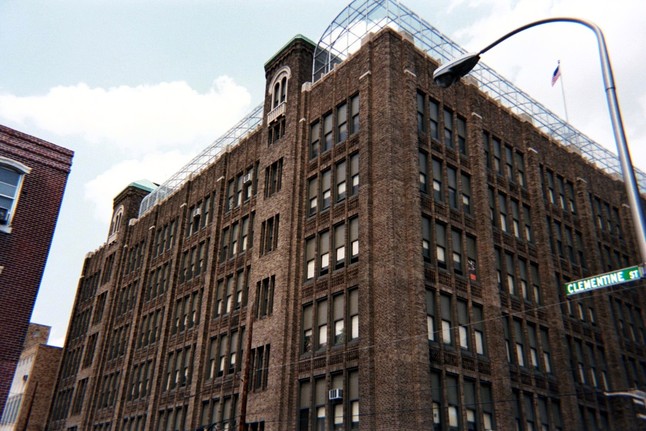 Our Birth
The Jules E. Mastbaum Vocational-Technical School, which cost over two-million dollars, was opened as a vocational center on February 1, 1929. In April of the same year continuation classes from several schools were moved to Mastbaum. The early vocational or trade classes we not organized as they are today. Yet, during these years, our school was considered one of the show-places of Philadelphia's educational system. Visitors were very numerous and came from all over the world. Our first commencement was held in June, 1930 for fifty students who had been placed in advanced groups when they entered.
In the early thirties due to the depression, unemployment mounted and continuation pupils were forced to return to full-time classes. These pupils and many other young people realized that better job opportunities were available to those who first learned a trade or vocation. In 1932, auto mechanics were much in demand, the garage next door on Clementine Street was purchased to house shops for training. This made possible the opening of additional shops in other trades. Soon, as a result of the pioneer work at Mastbaum, the Philadelphia community demanded greater opportunities for vocational training. Bok and Dobbins Vocational-Technical Schools were opened and important changes made in the admission requirements and course of study.
Although the first edition of the school newspaper "THE MAST" was printed in 1929, continuing publication did not occur until 1938 when the second volume began.
By the late 1930's employers in all fields gradually came to recognize the value of practical vocational training. Our graduates were at a premium and requests for Mastbaum students began to come in months before each commencement date.
During the summer of 1940, the first of our Job Mobilization classes was formed. Trained men and women were needed so urgently that our building was kept open twenty-four hours a day, every day of the week, and still we were not able to train enough people. We acquired an annex at Ruth and Somerset Streets (the former Orinoka Mills), and that too, was open all day, every day, until thousands of war production workers had been trained by our school.
The forties were important for the growth of Mastbaum school spirit. A fine alumni association was started, which continued to operate until the early sixties. JEMAA as it is now, was formed in 1985.
The first standard high school diploma was issued in January of 1947. Continuing development of various curricula was ultimately recognized in September of 1960 when Mastbaum Vocational-Technical School was renamed Mastbaum Technical.
Our beginnings in football were a fine example of Mastbaum spirit. The student body wanted a team, but because outfitting the boys and buying equipment was so expensive, everyone had to help. Various money-making campaigns were put on, but the largest contribution was when all students and teachers simply gave one dollar each. With this, our first team was placed on the field.
Cooperative Work experience was included in the program for senior students. Our coordinators found part-time jobs for those who were considered capable and who wanted to work during their final term. Such jobs offered working experience beyond the shop experience in school. Students were carefully supervised by the employers, as well as our coordinators. Many found permanent employment with the same employer when they graduated, and those who preferred to work elsewhere had already had valuable work experience when they applied for their first full-time position.
The student body crowded the building beyond capacity in the late forties. As additional space became necessary, the Conwell School as Jasper and Clearfield Streets arranged for us to use a number of its classrooms. Many beginning students were assigned there for half a day, with the other half day spent in the main Mastbaum building. Acquisition of other properties proved the necessary land need for a new wing. The addition to the original building was started in 1965 and completed two years later.
In 1950, the first yearbook known as the "JEM" became a beautiful bound volume filled with photos of all class activities preserving lasting memories of happy school associations.
Mastbaum has through almost eight decades maintained the respect of an urban community that is rich in tradition, culture and history. The earned reputation of the school has provided it with a several generations of successful graduates who have been equipped with marketable skills which have enabled them to compete effectively in business and industry, as well as providing the basic requirements for post-high school advancement.

THE THINKER
Some things at Mastbaum never change (or maybe just a little). This replica (one of only twelve cast made by R. Sabatini) of Rodin's famous statue has graced the front lobby since it was presented by Mrs. Mastbaum on May 12, 1931. It has always been a meeting place, similar to the eagle in the former Wanamaker's center city department store. What student has not at some time in their tenure, tell a friend "I'll meet you at The Thinker?"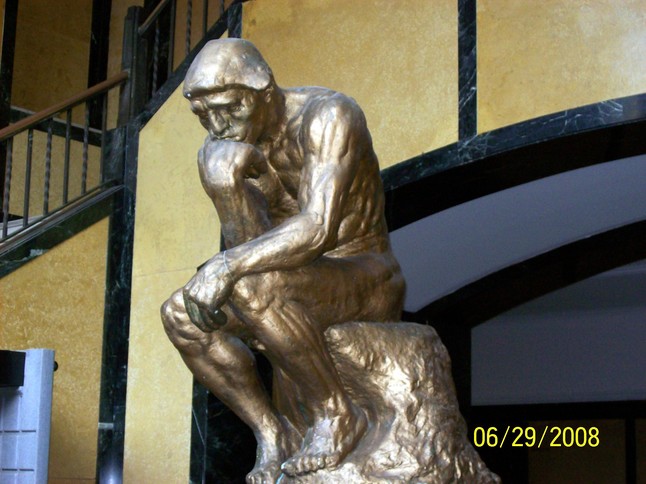 SCHOOL COLORS - Red & Blue

SCHOOL MASCOT - The Black Panther

SCHOOL NEWSPAPER - The Mast

SCHOOL YEARBOOK - The JEM
ALUMNI NEWSLETTER - The Baum
---
We are a trade school and darn proud of it!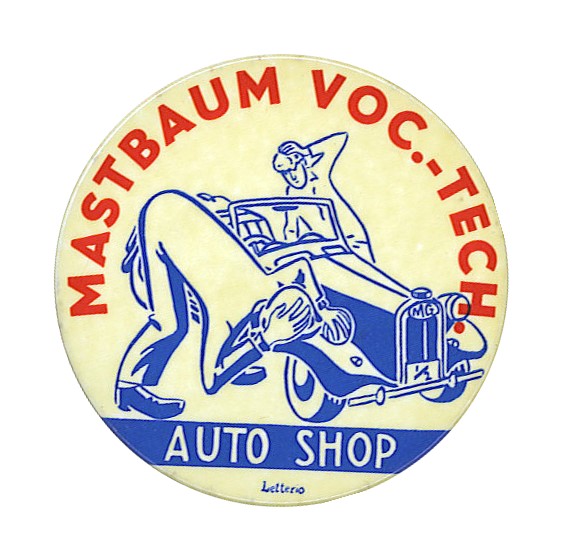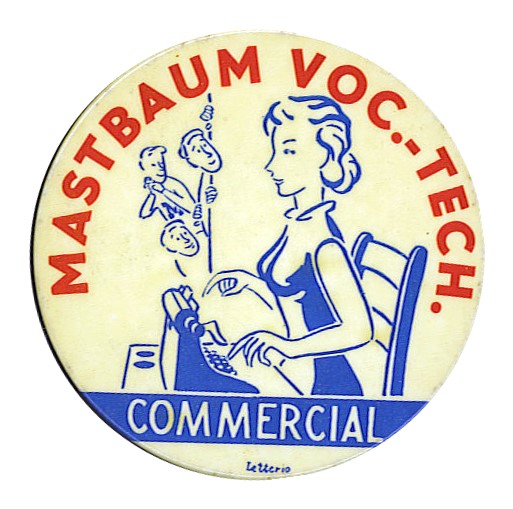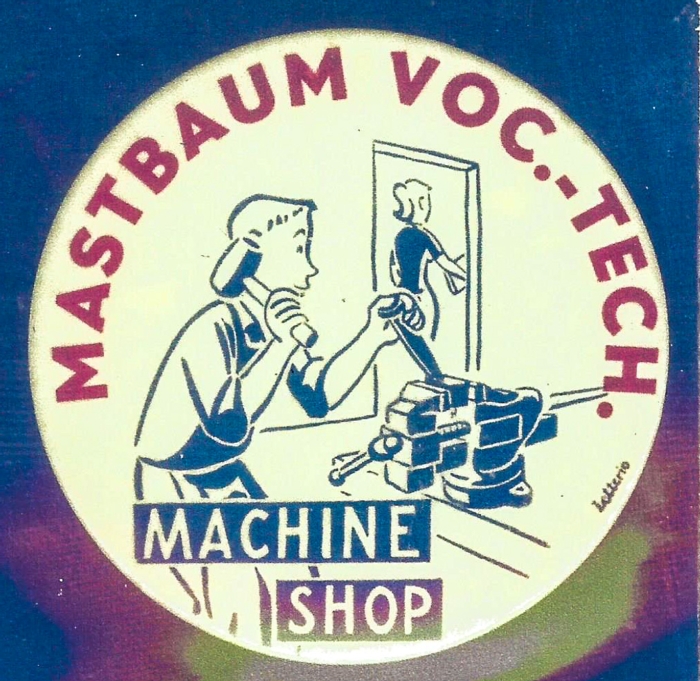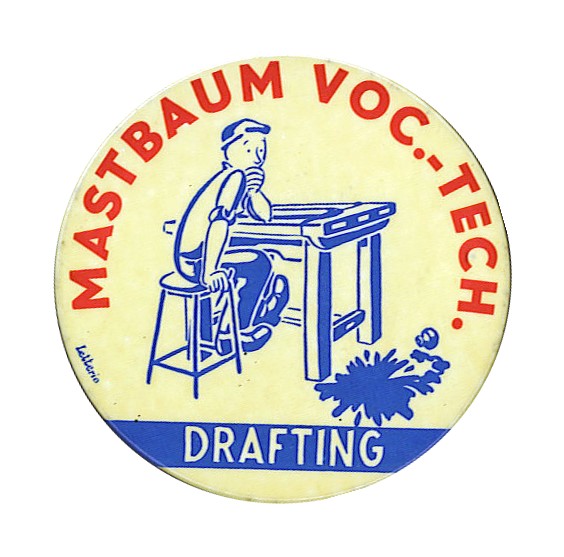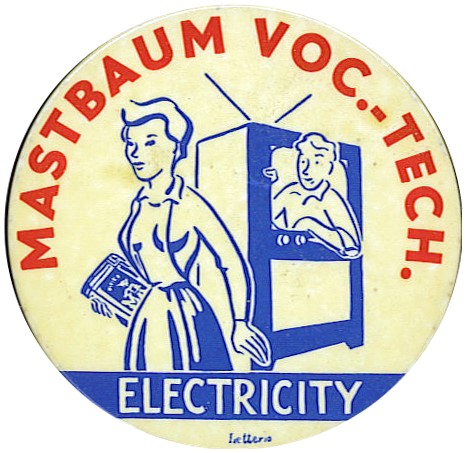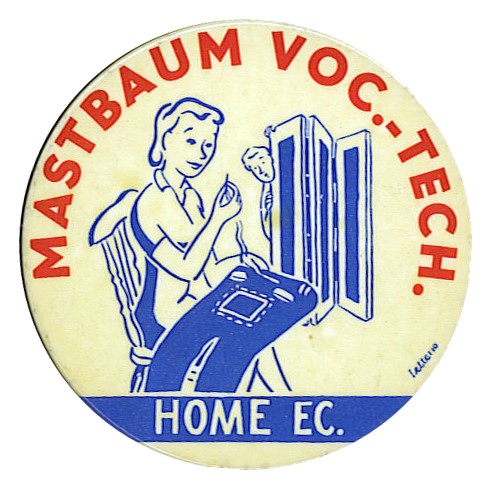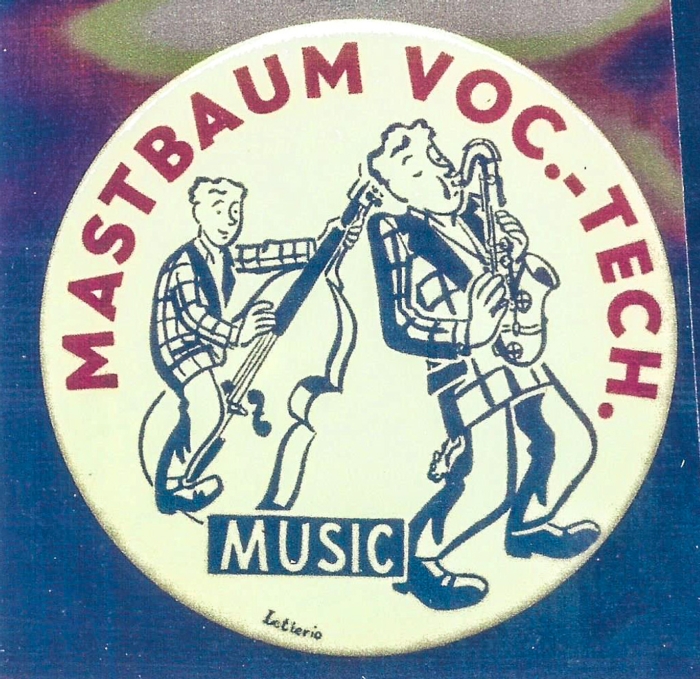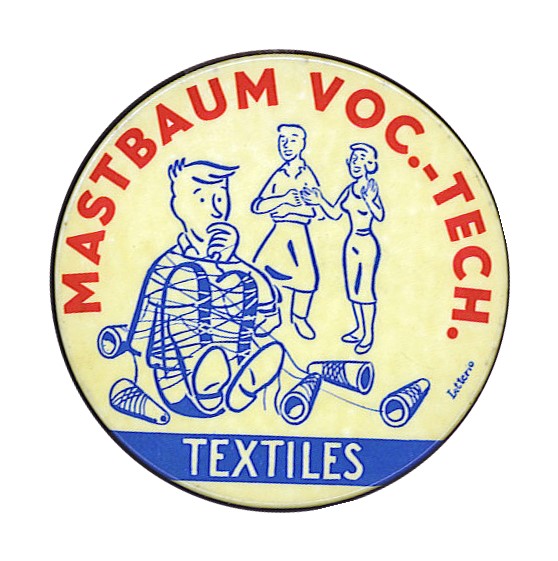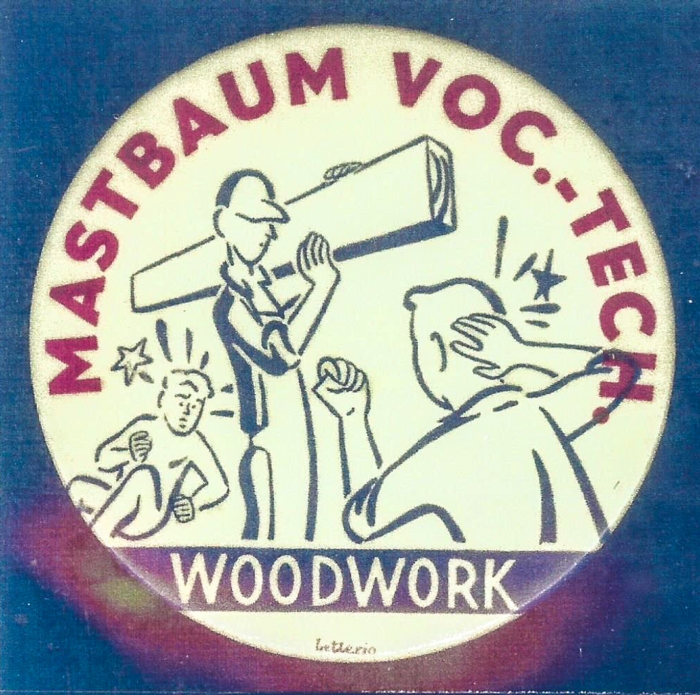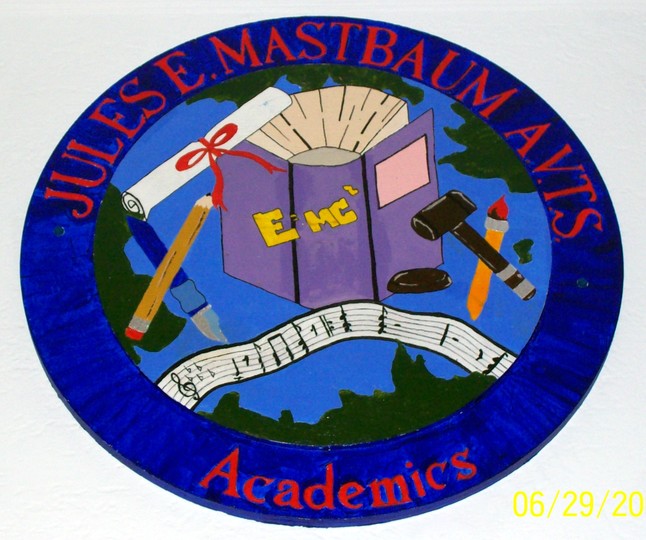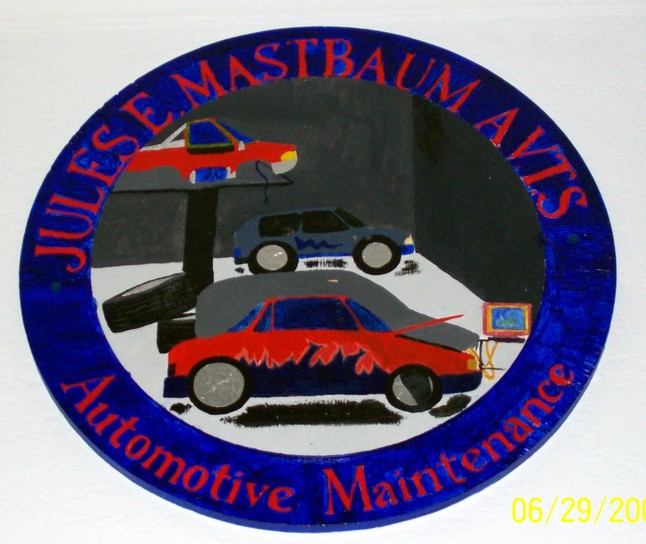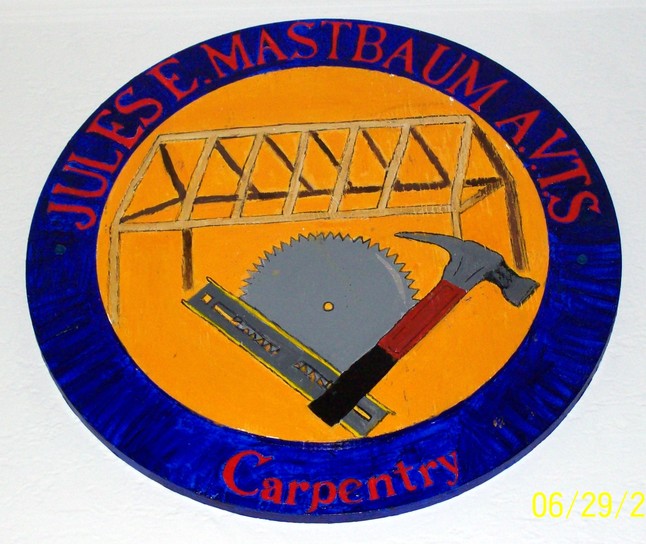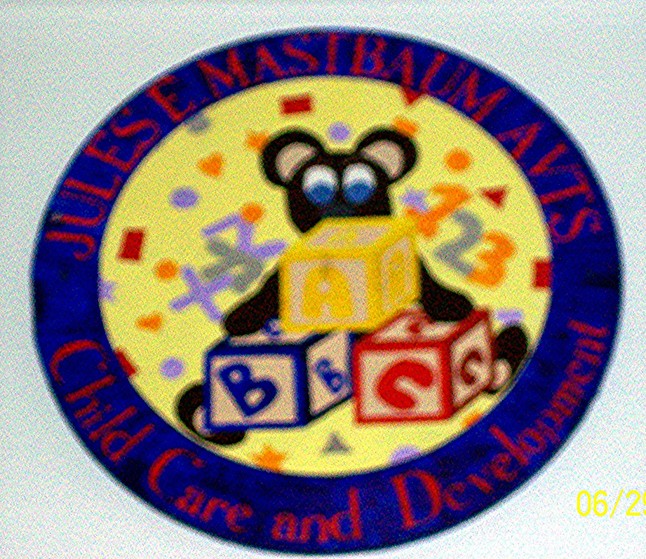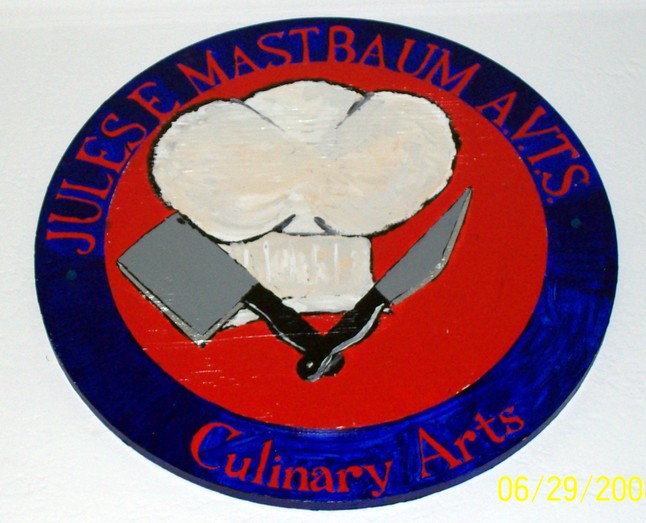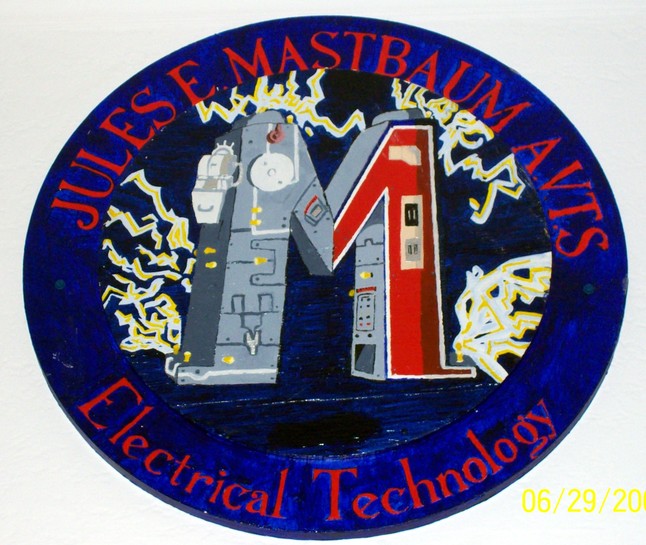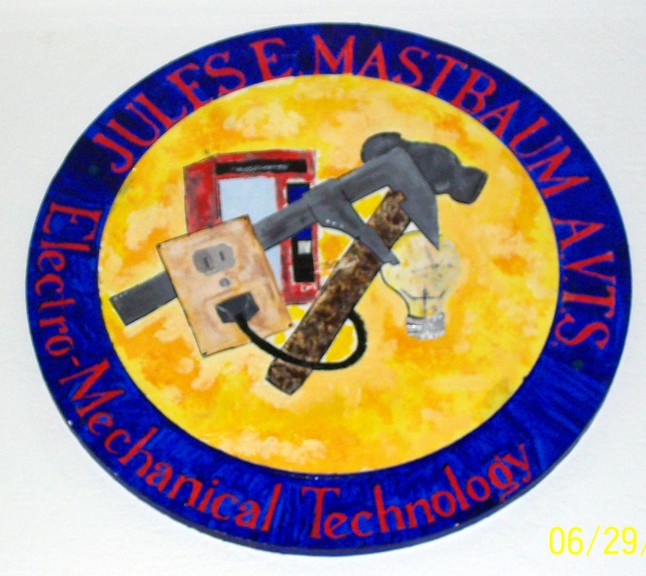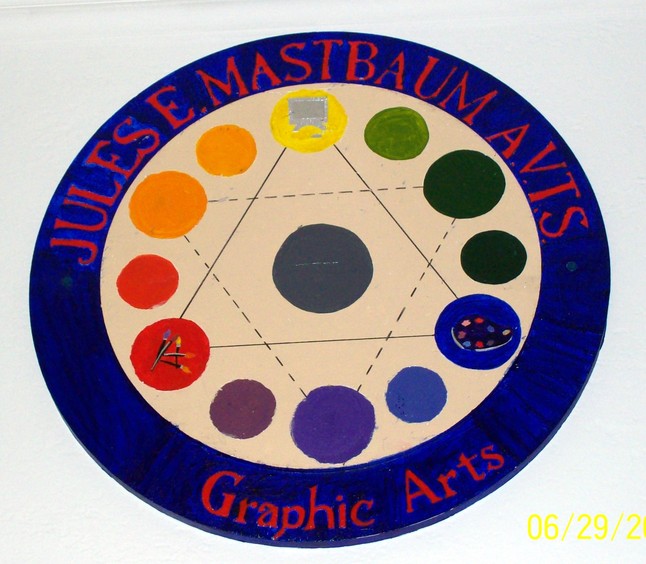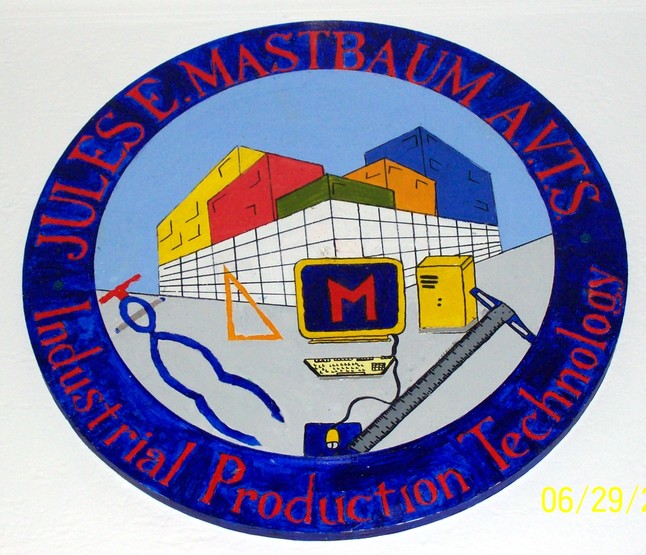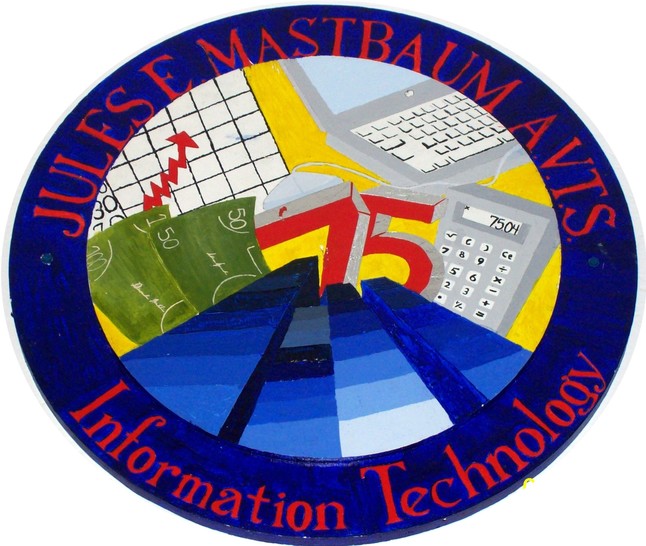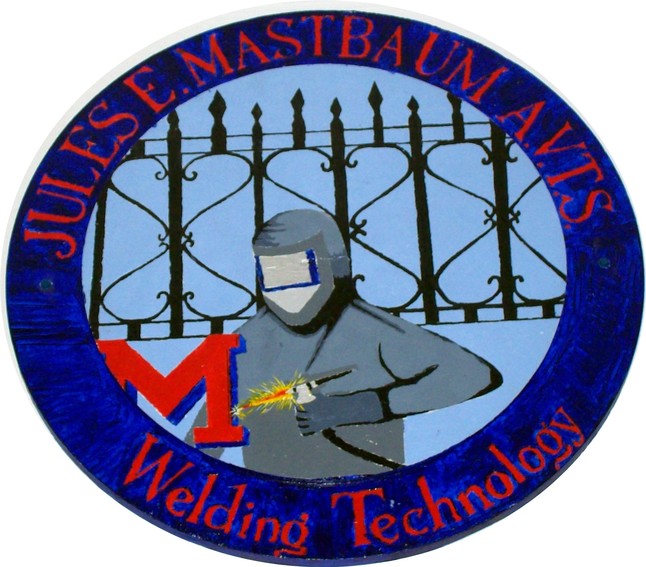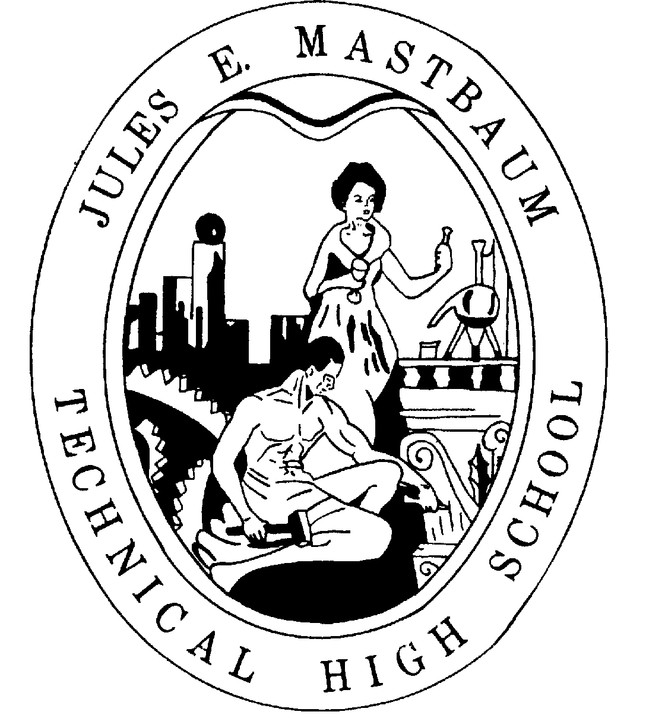 ---
1931 JANUARY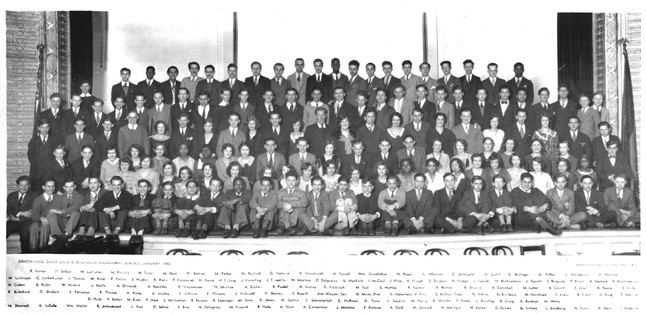 Our very first graduates!