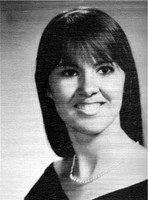 Sylvia passed away February 7, 2013 at Abington Hospice with her family by her side. She was 61.
She was the beloved wife of Robert R. Seaner for 38 years. She was employed at G.F. Goodman & Sons in Ivyland for 24 years.
In her free time she enjoyed traveling with her family and shopping. She will be remembered aas an excellent cook. Most of all, she loved being a mother and grandmother and cherished speinding time with her family.
She is survived by her husband, sons Robert, Craig, Kevin, and daughter Melissa.