Alumni Basketball Game
This event is cancelled due to Coronavirus Pandemic concerns
Ralph "Bones" Schneider Gym (Emerald Street Entrance)
$ 5.00 Donation at the door
Anyone who wished to still contribute to the Ralph "Bones" Schneider/Glen Belmont Graduation Fund can send your donations to:
JEMAA, P.O. Box 655, Ocean City, NJ 08226-0655
This annual event helps raise funds for the Ralph "Bones" Schneider Graduation Award. Proceeds from this year, $1,200.00, was donated to this fund and we will award two monetary awards at graduation on June 19th.
The RALPH "BONES" SCHNEIDER MEMORIAL AWARD is presented at graduation each year to a student to excels in sports, maintains a 3.0 GPA and is continuing his/her education in college or a technical school.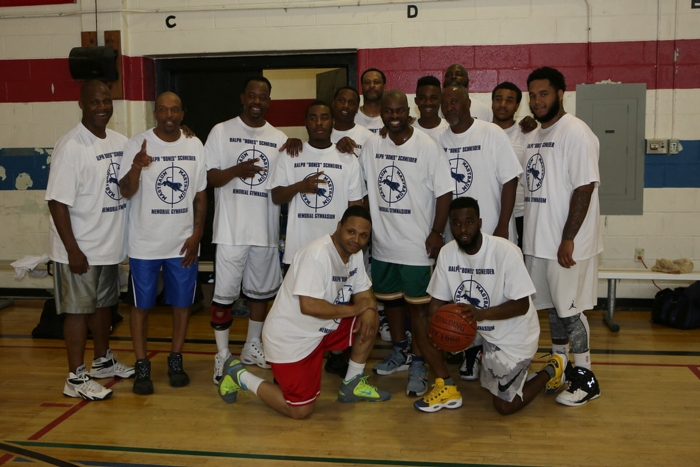 2017 Mastbaum Alumni Players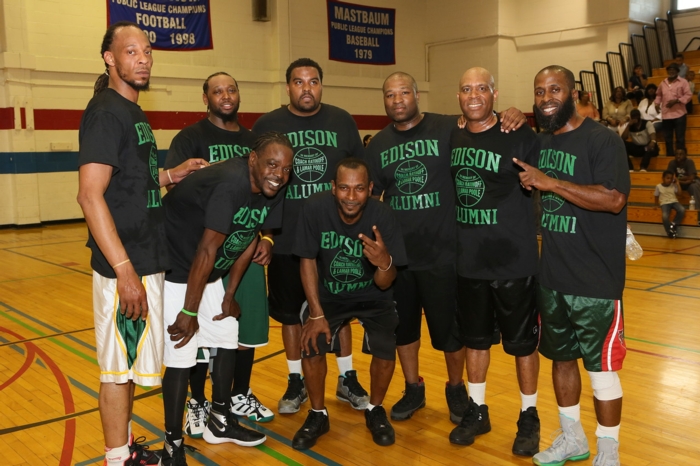 Thomas Edison Alumni Players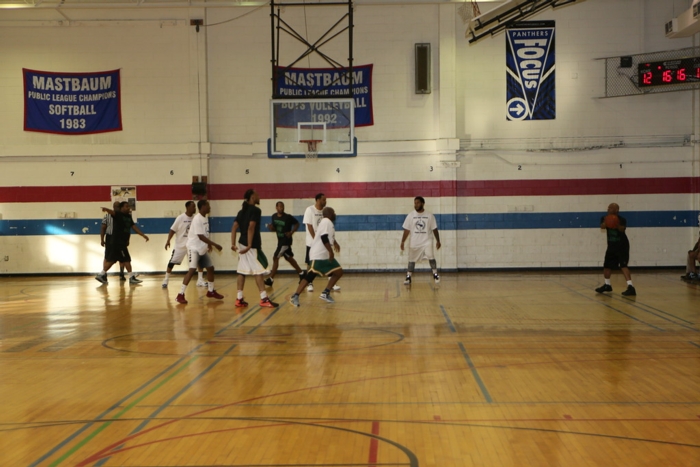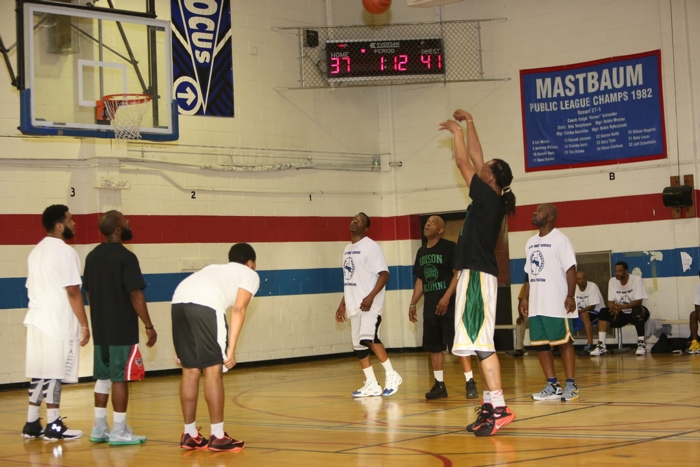 THE GAME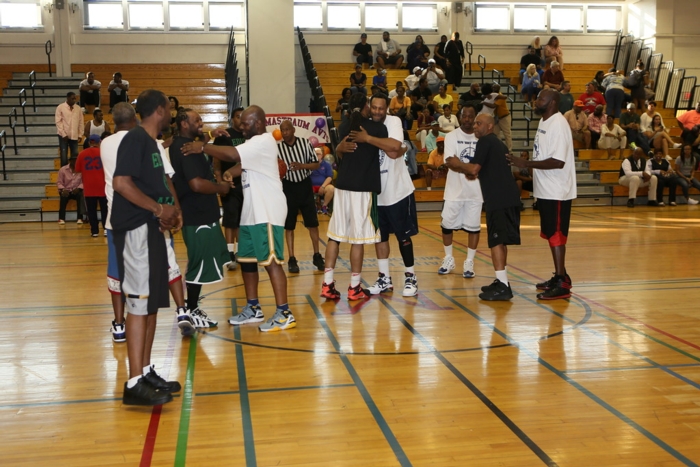 HUGS AT THE END, EVEN THOUGH THE "BEST TEAM" LOST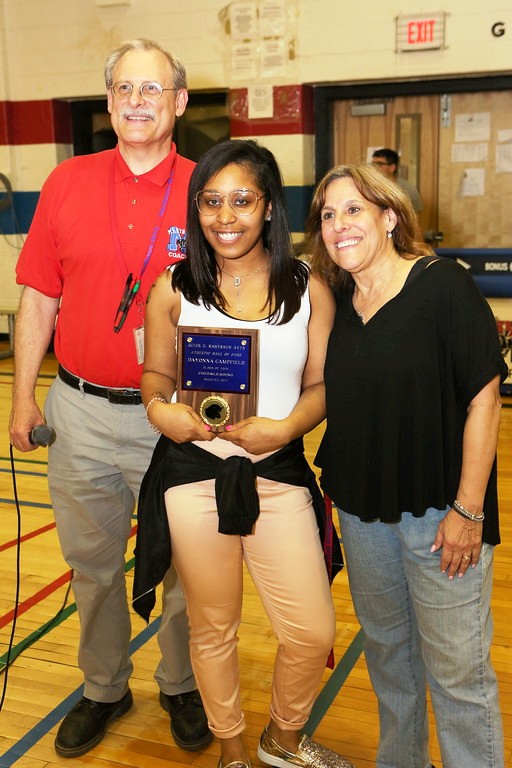 Hall of Fame Inductee - Dayanna Campfield: Cheer and Softball 2015
Hall of Fame Inductee - Najah Johnson: Soccer 2013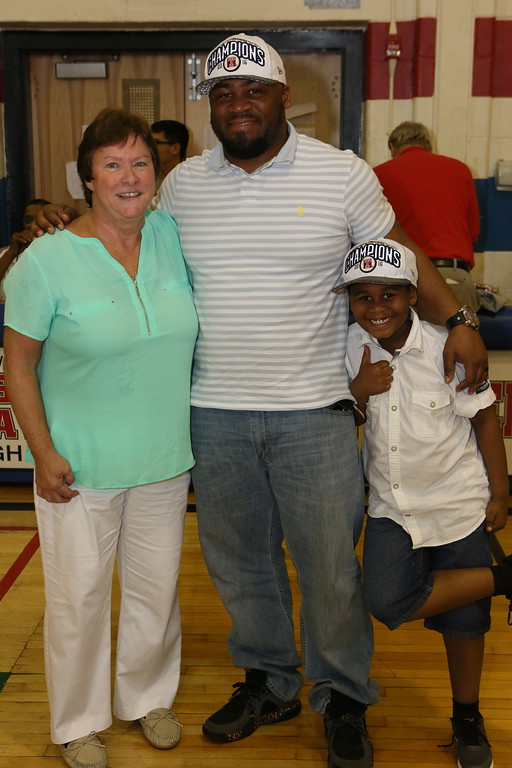 Hall of Fame Inductee - Marcus Godfrey - Football 1993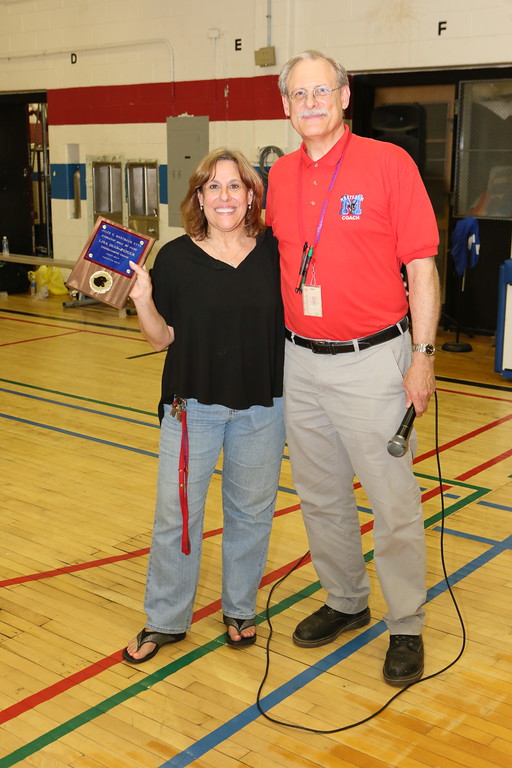 Hall of Fame Inductee - Lisa Dias-Zeiger: Cheer Champions 2014 and 2015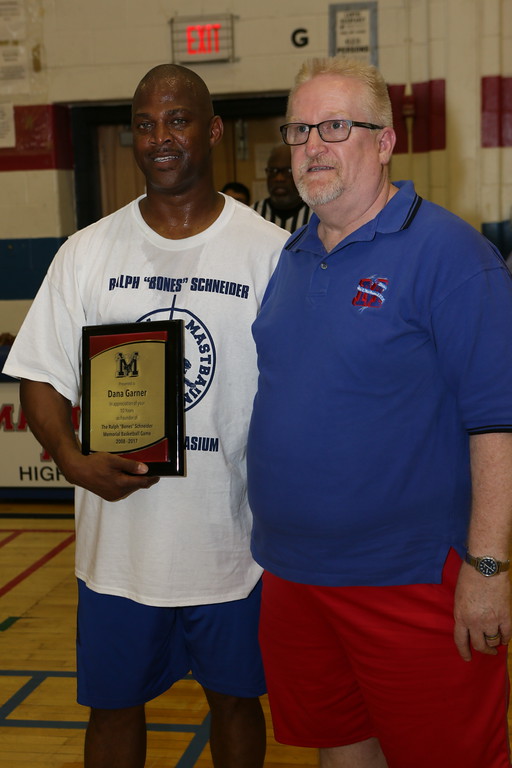 Dana Garner 1983 "Thanks from JEMAA for ten years of organizing the alumni basketball game"!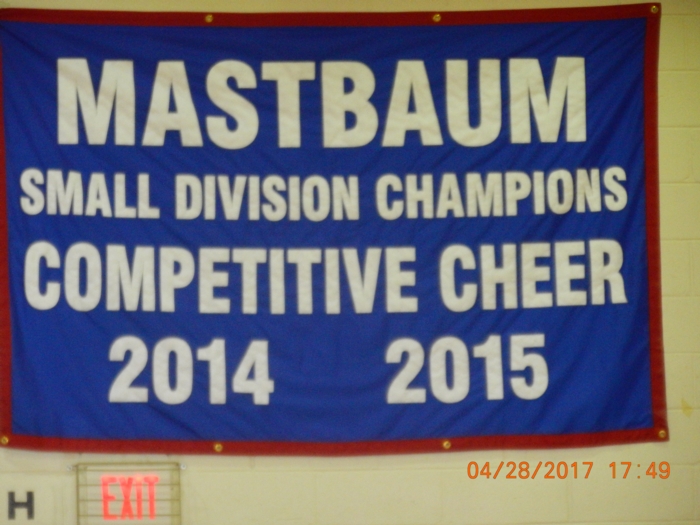 New Banner hoisted this year donated by JEMAA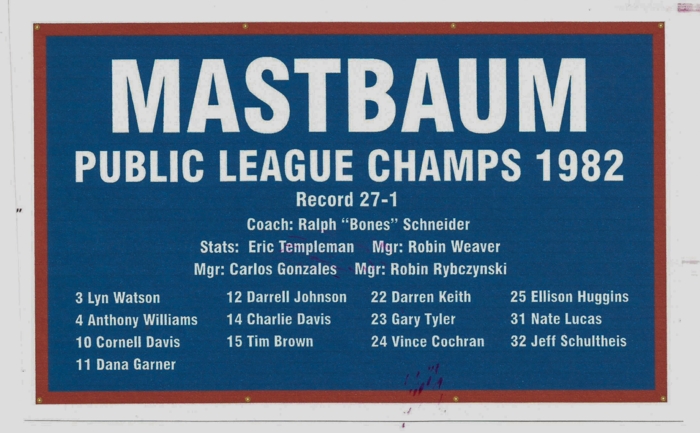 Another new banner hoisted in 2017
Photos courtesy Joel Zeiger
joelzeiger.smugmug.com
---