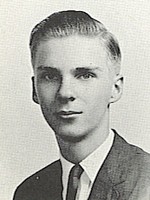 Just got the word on Facebook that Rob passed away November 13, 2013.
He was a faithful member of the Jules E Mastbaum Alumni Assocation for many years. He rarely missed an Executive Committee meeting or an Alumni Day at school.
JEMAA will miss this good and true friend of many, many years.
Barb Walker-LaRue
1959 January