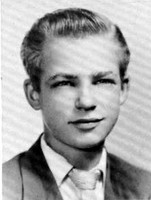 Roy passed away August 3, 2013.
He attended the Wharton School of business at the university of Pennsylvania. He co-founded and served as President of A/S Custom Furniture since the company's inception in 1989.
He enjoyed spending his free time in Ocean City NJ with his family, as well as fishing, watching the Philadelphia Phillies and sitting on his porch playing Sudoka.
He is survived by his wife Margie, his children Roy, Matthew and four grandchildren.