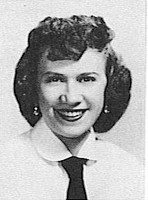 Joan passed away peacefully on Sunday, November 4, 2012 at Capital Health in Hopewell, NJ with her family members by her side. She was 77.
Born in Philadelphia, she was preceded in death by her beloved husband, Richard H. Scherfel, Sr., and a son Richard H. Scherfel Jr.
She is survived by her beloved daughter, Donna Lynne and her husband Mario, her son Mark Carroll and his wife, Pat, and their son Andrew McKinney; her brother John Wells, and numerous nephews.
She was a longtime resident of the Yardley area. She was a successful real estate broker and owned and operated the Yardley Antique Shop for many years. She was a member of the Questers for many years.