January & June 1962 - 55th Anniversary
June 1967 - 50th Anniversary
June 1972 - 45th Anniversary
are all being celebrated on
Saturday, October 21, 2017
12:00 Noon to 5:00pm
at
The Eddington Room Caterers
1444 Brown Avenue
Bensalem, PA
the cost
$55 per person $100 per couple
June 1987 - 30th Anniversary
Friday, September 29, 2017
8:00pm to 12:00am
at
The F.O.P.
11630 Caroline Road
Philadelphia, PA 19154
for
Cocktails & Dinner
Attire is Formal
the cost
$75 per person
Payment can be made through PayPal
under the account
Rhoda's Herbal Body Treats
1981 June - 35th Reunion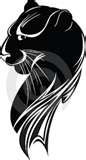 Held 35th reunion on Saturday, October 15, 2016 at The Radisson Hotel in Trevose (Route 1), PA from 7:00 pm to 11:00 pm. Looks like everyone had a real good time!
---